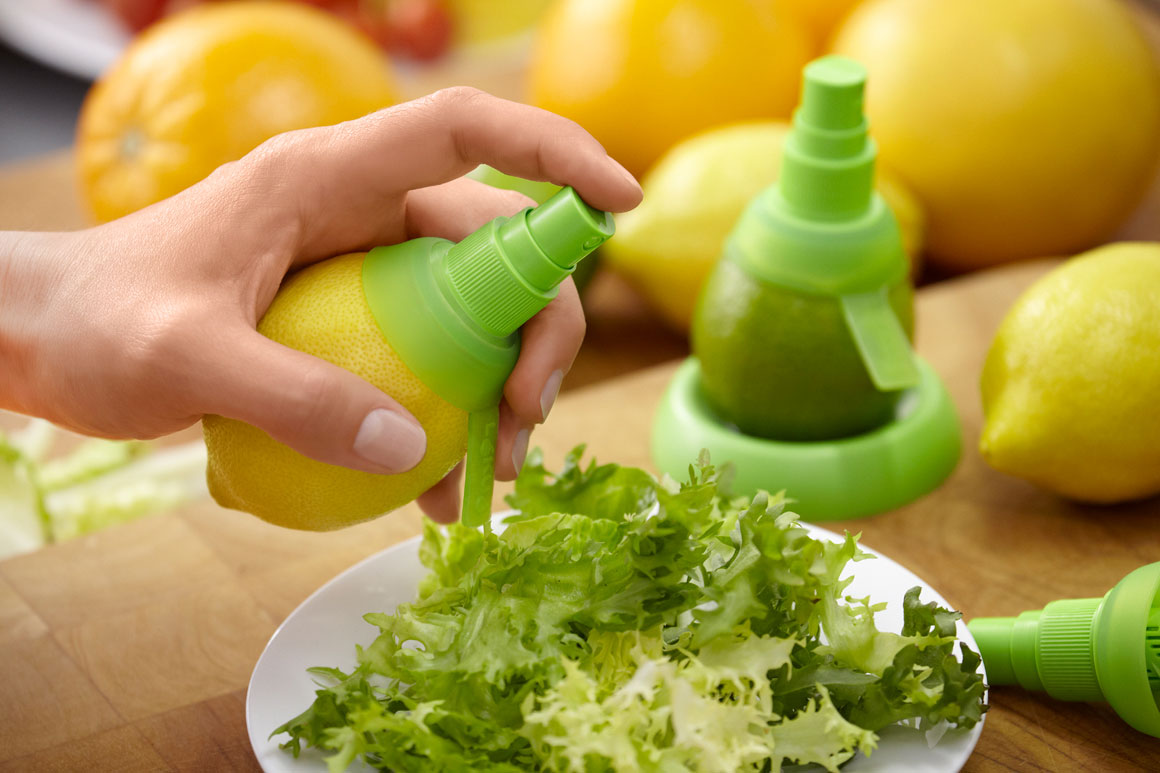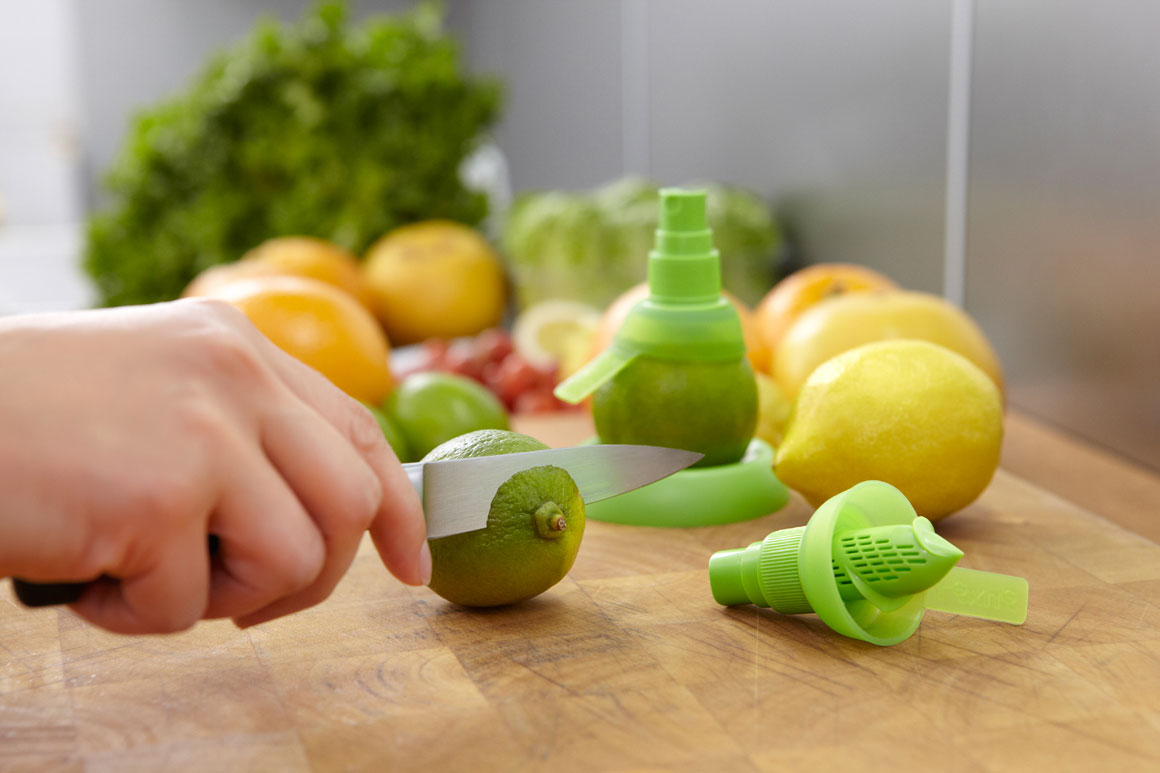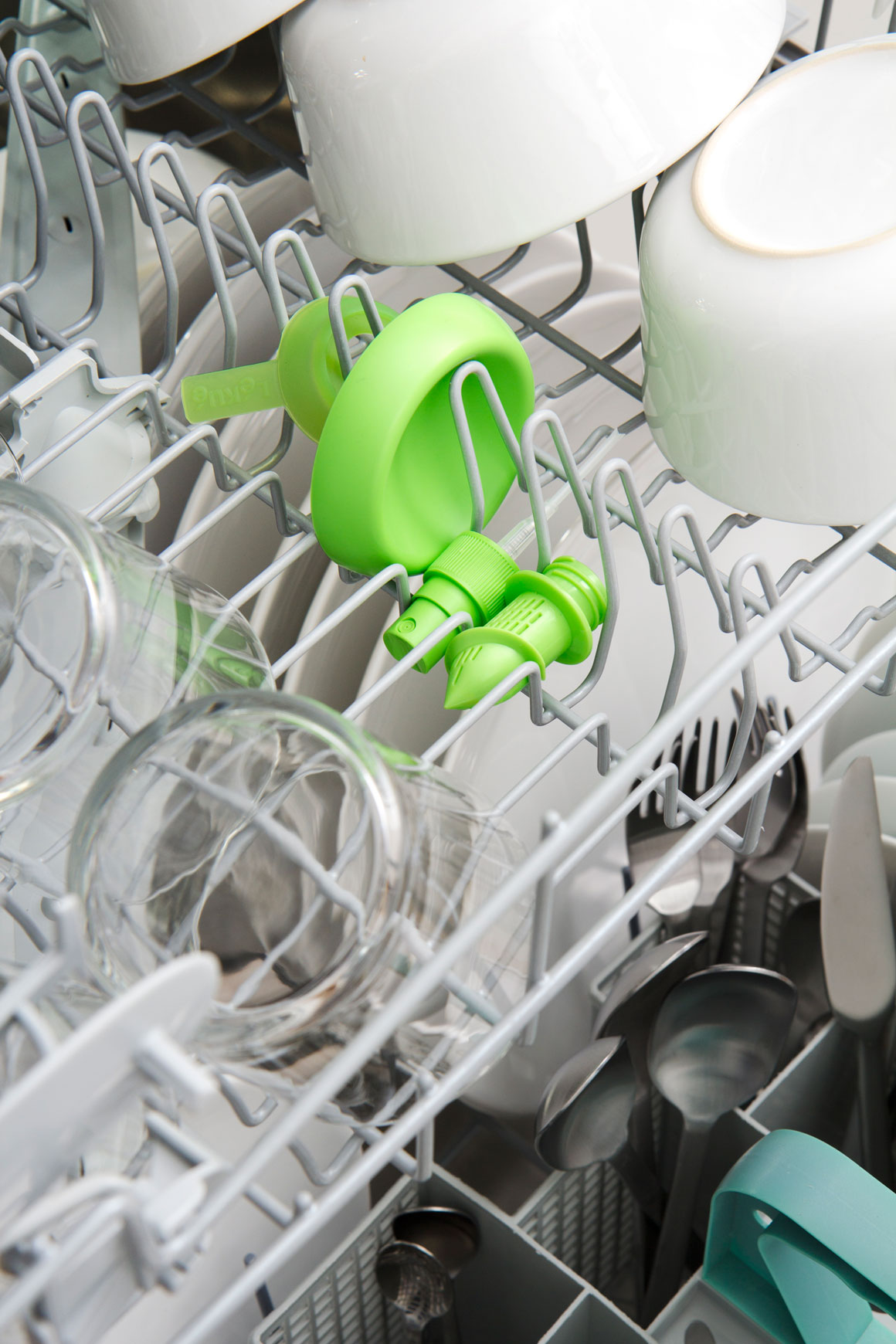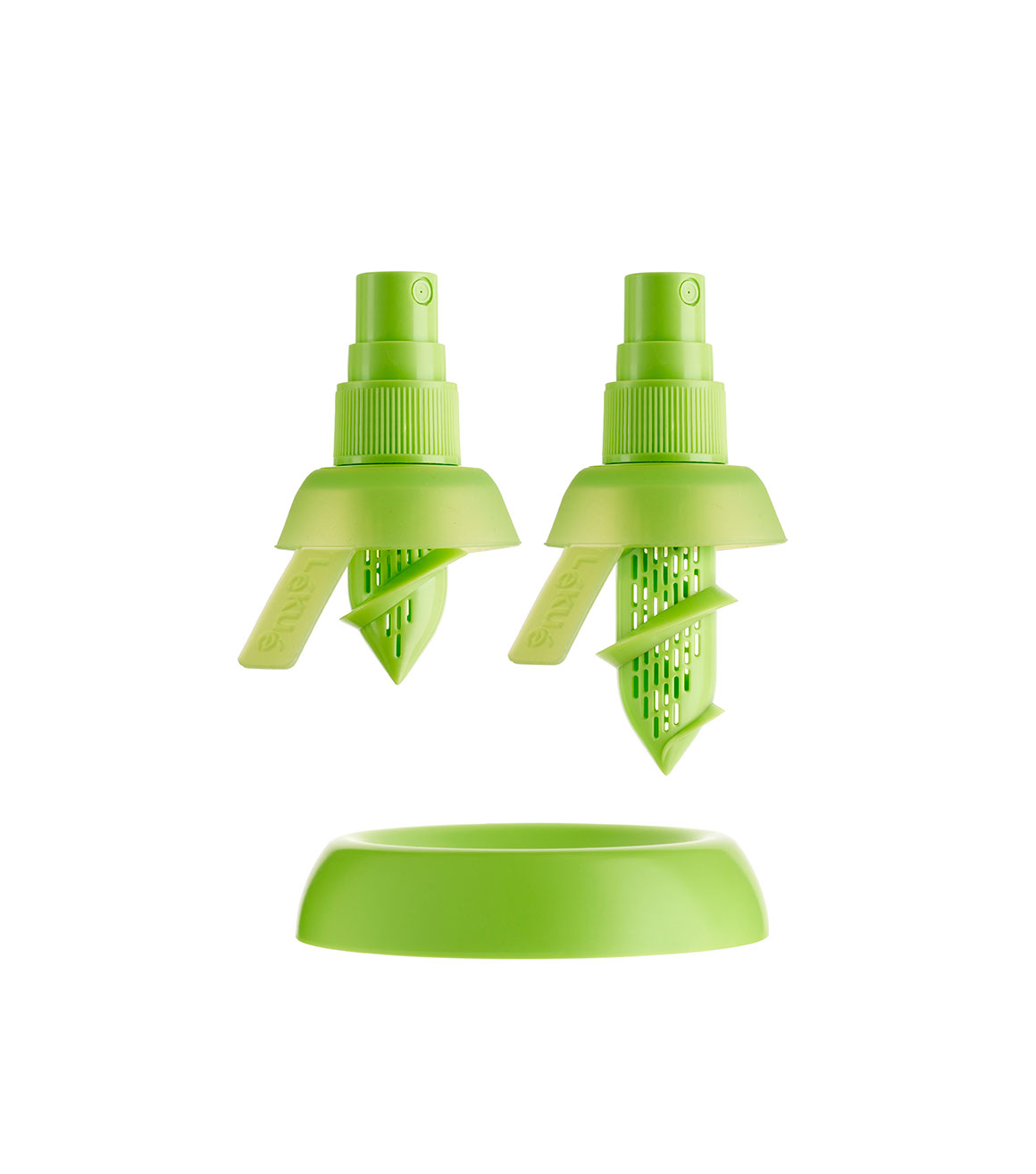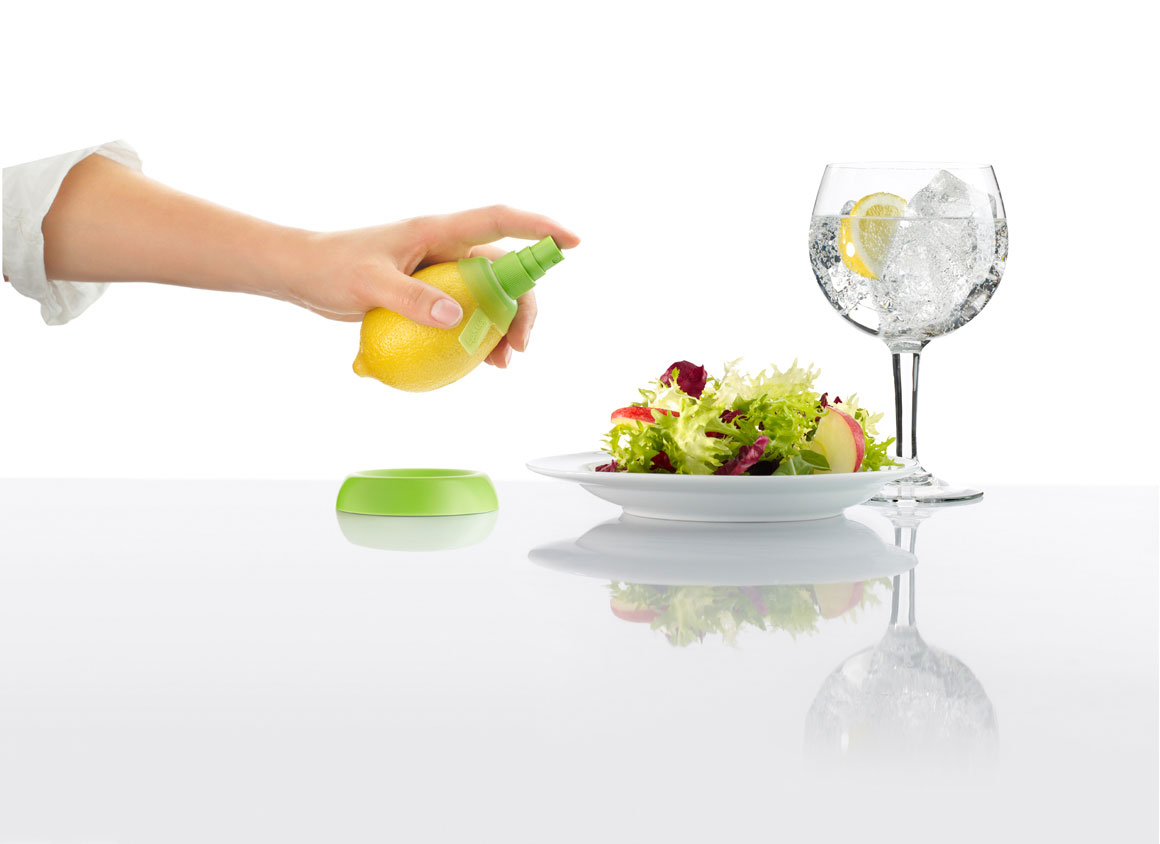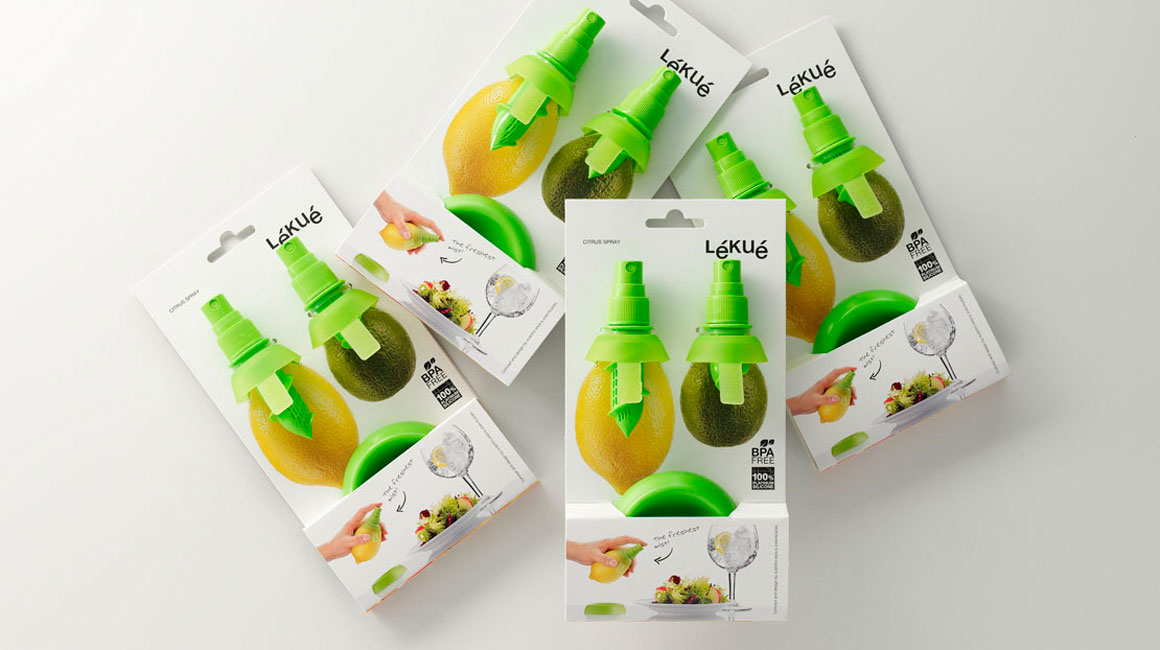 Project
Citrus spray
Client
Lékué
Conceptualization and design of the first kitchen utensil that allows to spray citrus juice using fruit as a container. This new internationally patented invention enables to squeeze the juice directly from the citric fruit, preventing the loss of vitamins and oxidation of the juice.
Uses include dressing salads and dishes, flavouring drinks and cocktails, etc. It works by making a cut in the citrus fruit, cutting off the first slice and inserting the screw-like spiral part into the fruit.
The ring will seal the fruit and prevent air from entering, while the interior filter guarantees that you only get the juice. Just press the sprayer and it is ready to use. Made of Platinum Silicone and ABS plastic for food use. It is detachable into 3 parts and suitable for use in the dishwasher.
With the collaboration of Jordi Olucha (Joanrojeski).