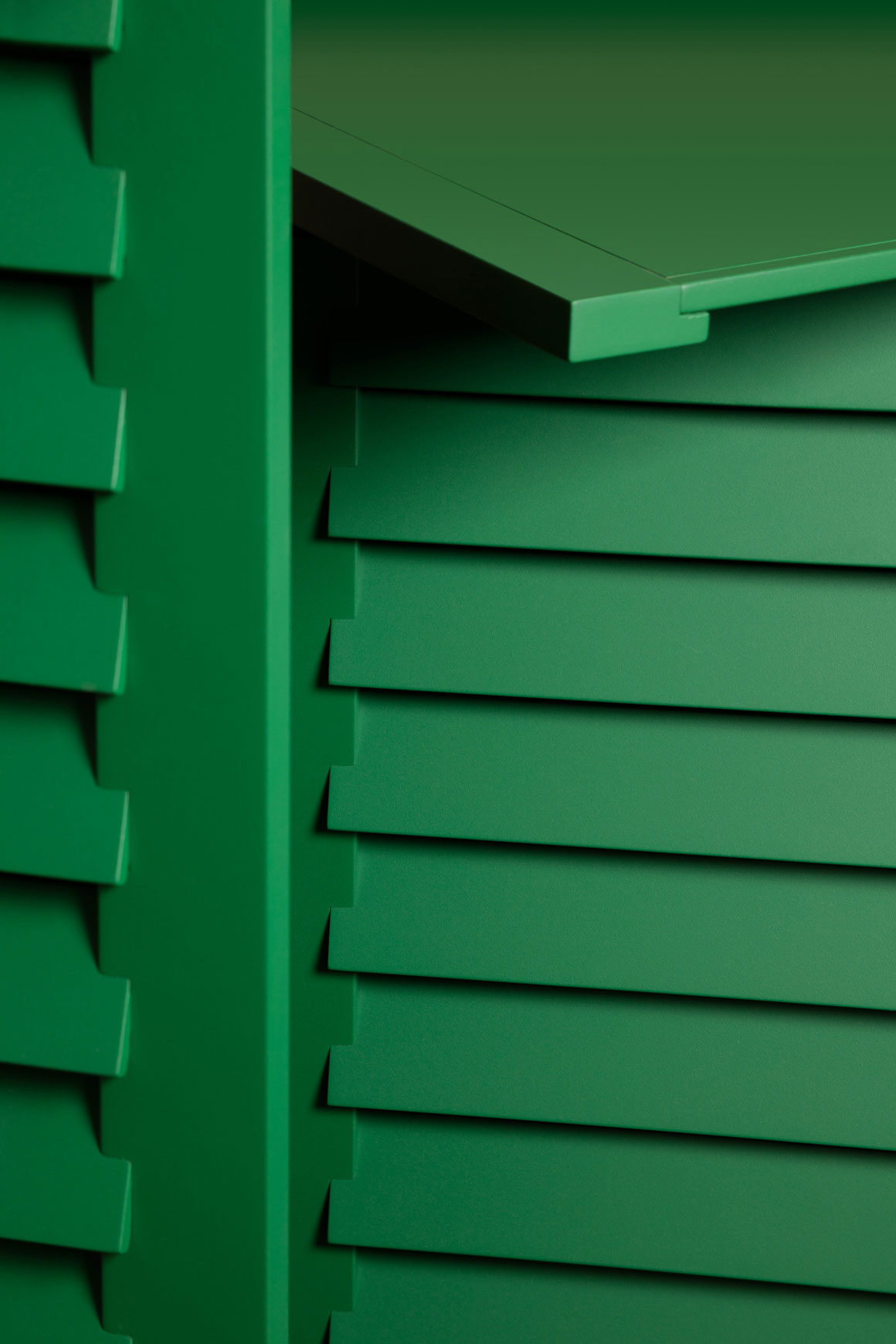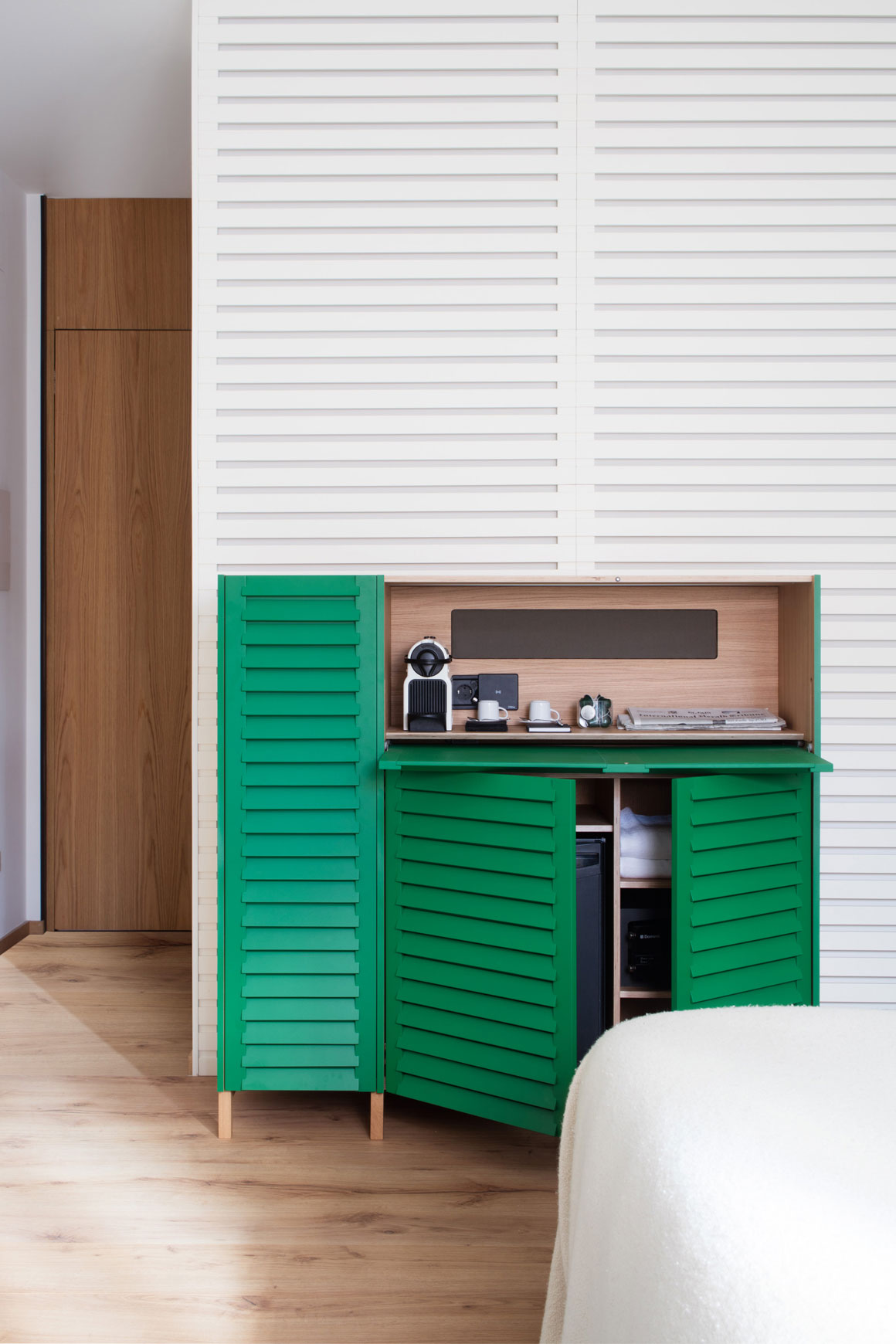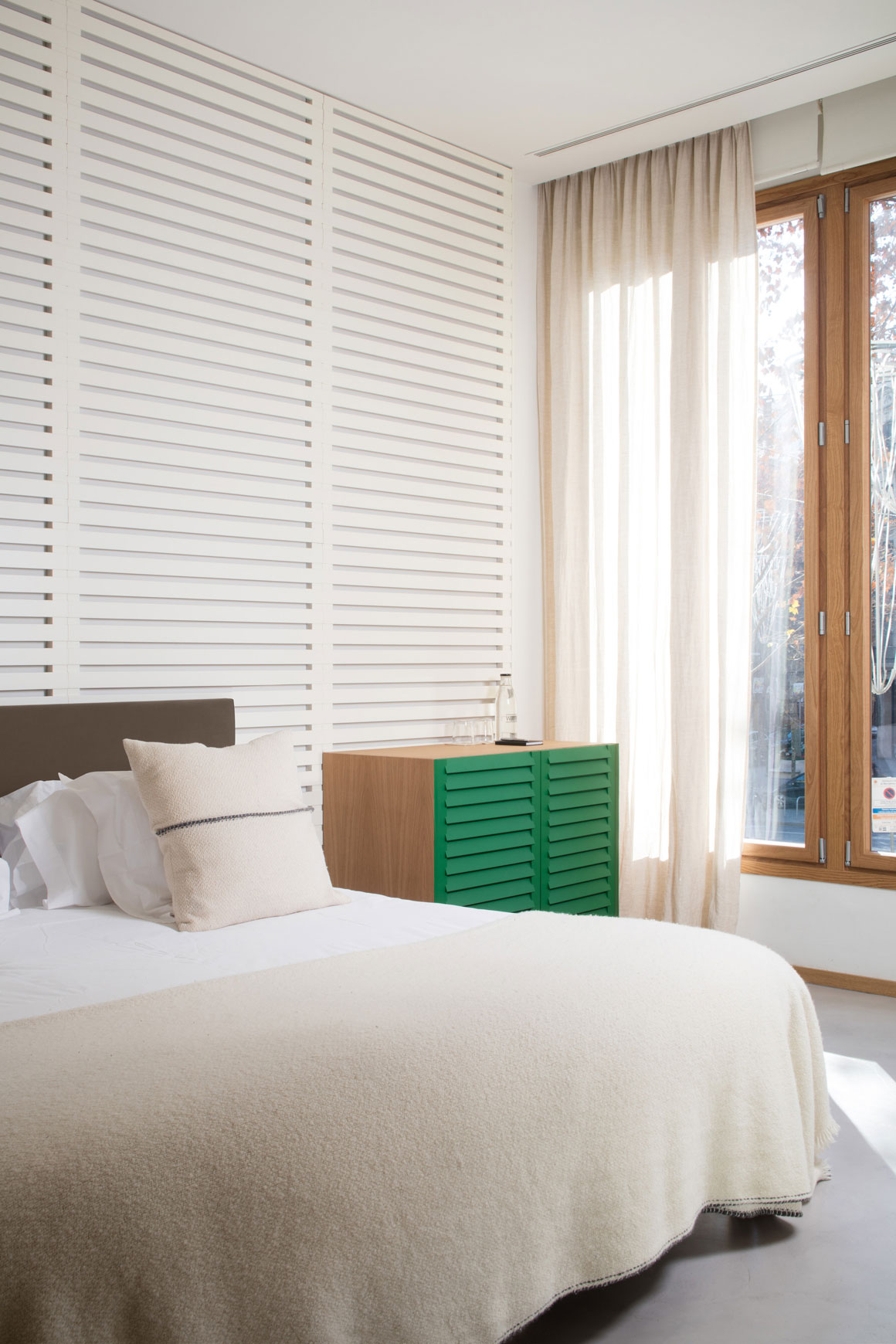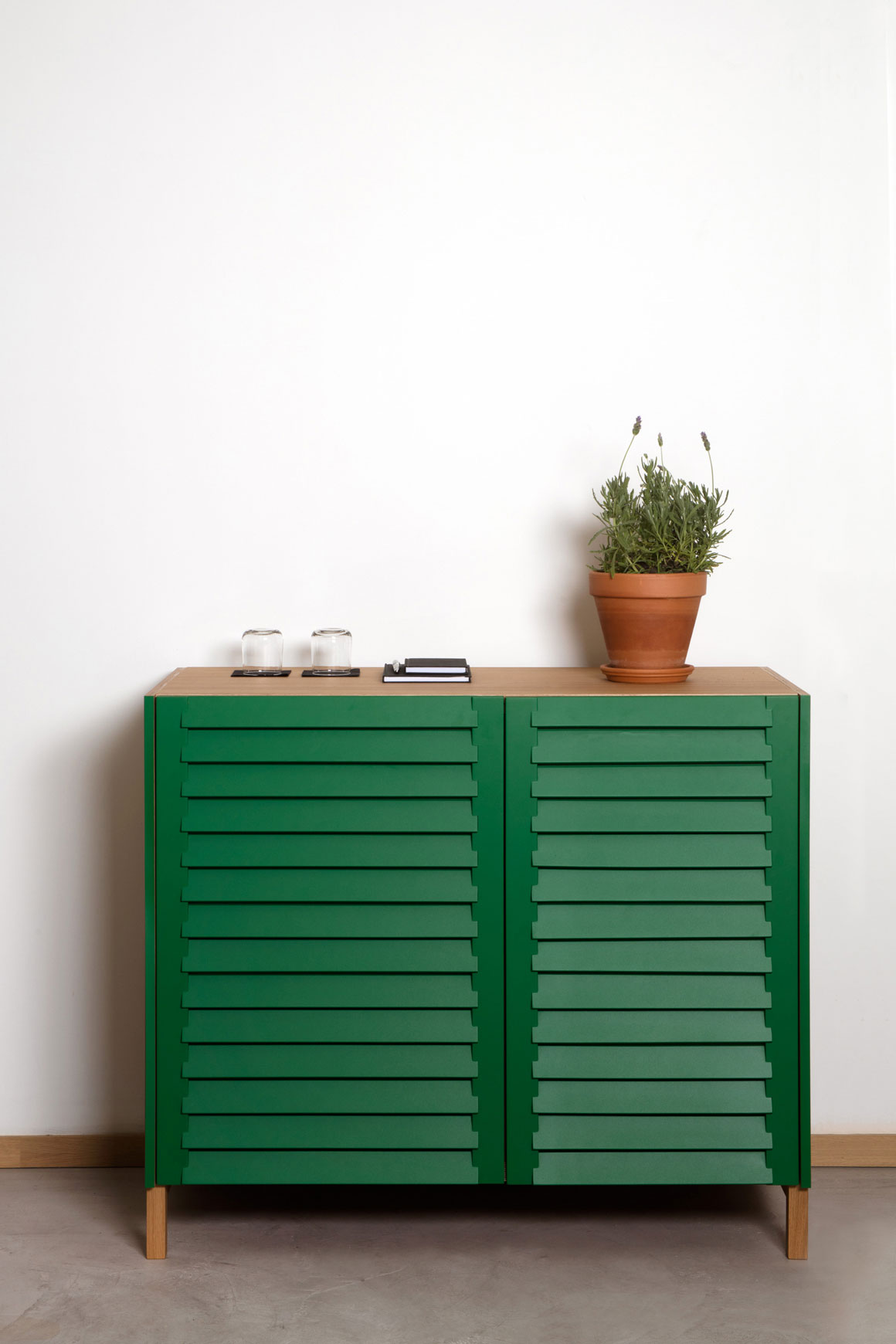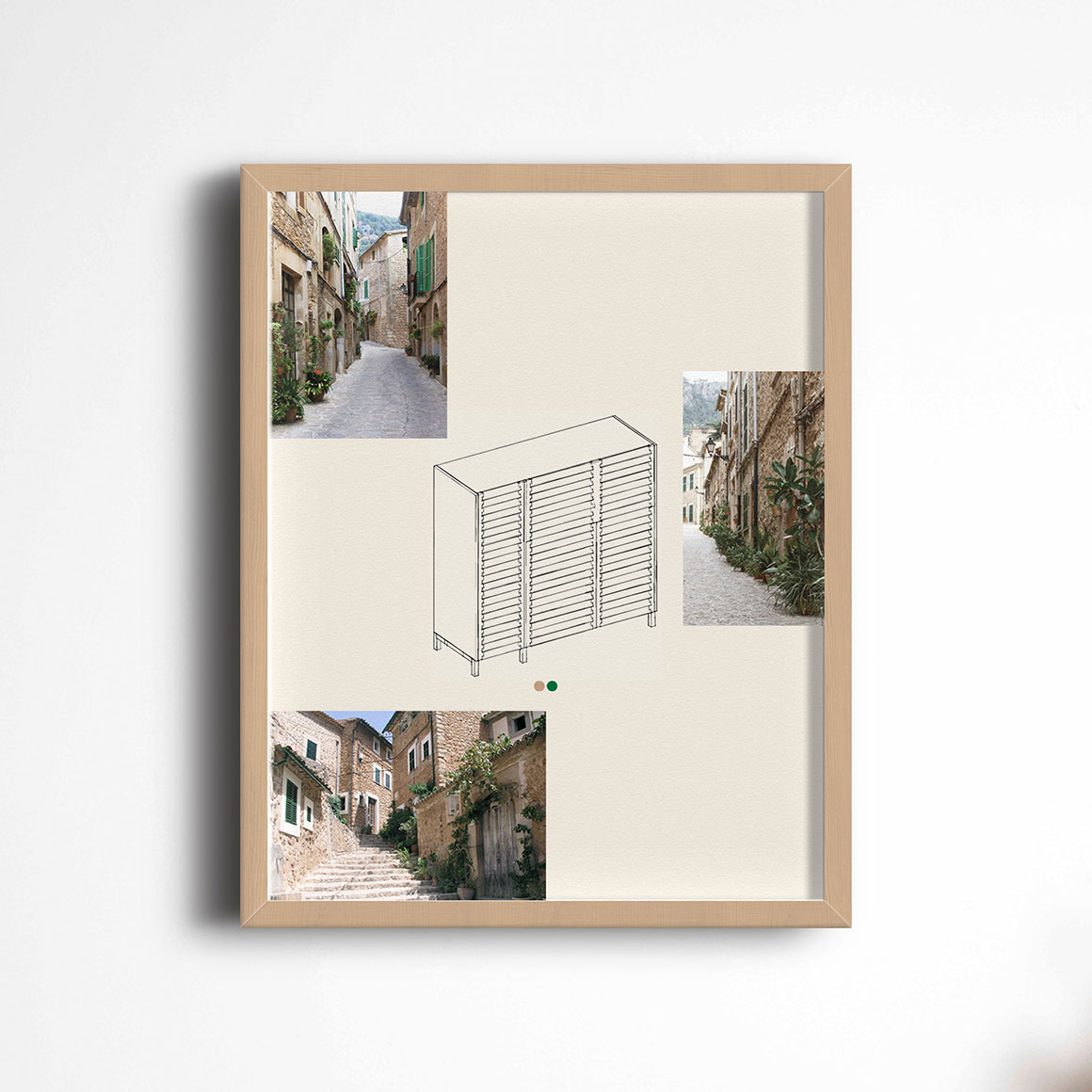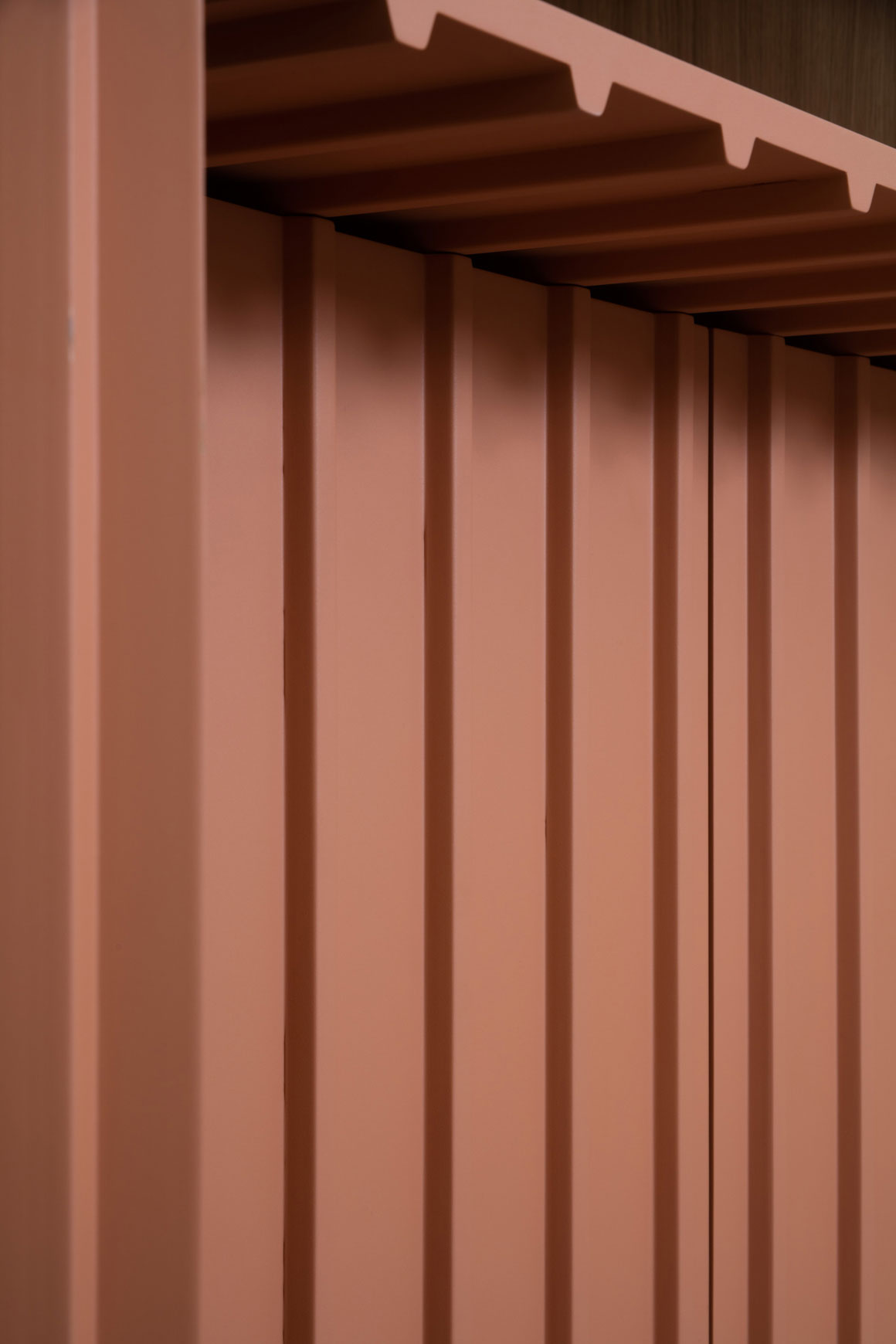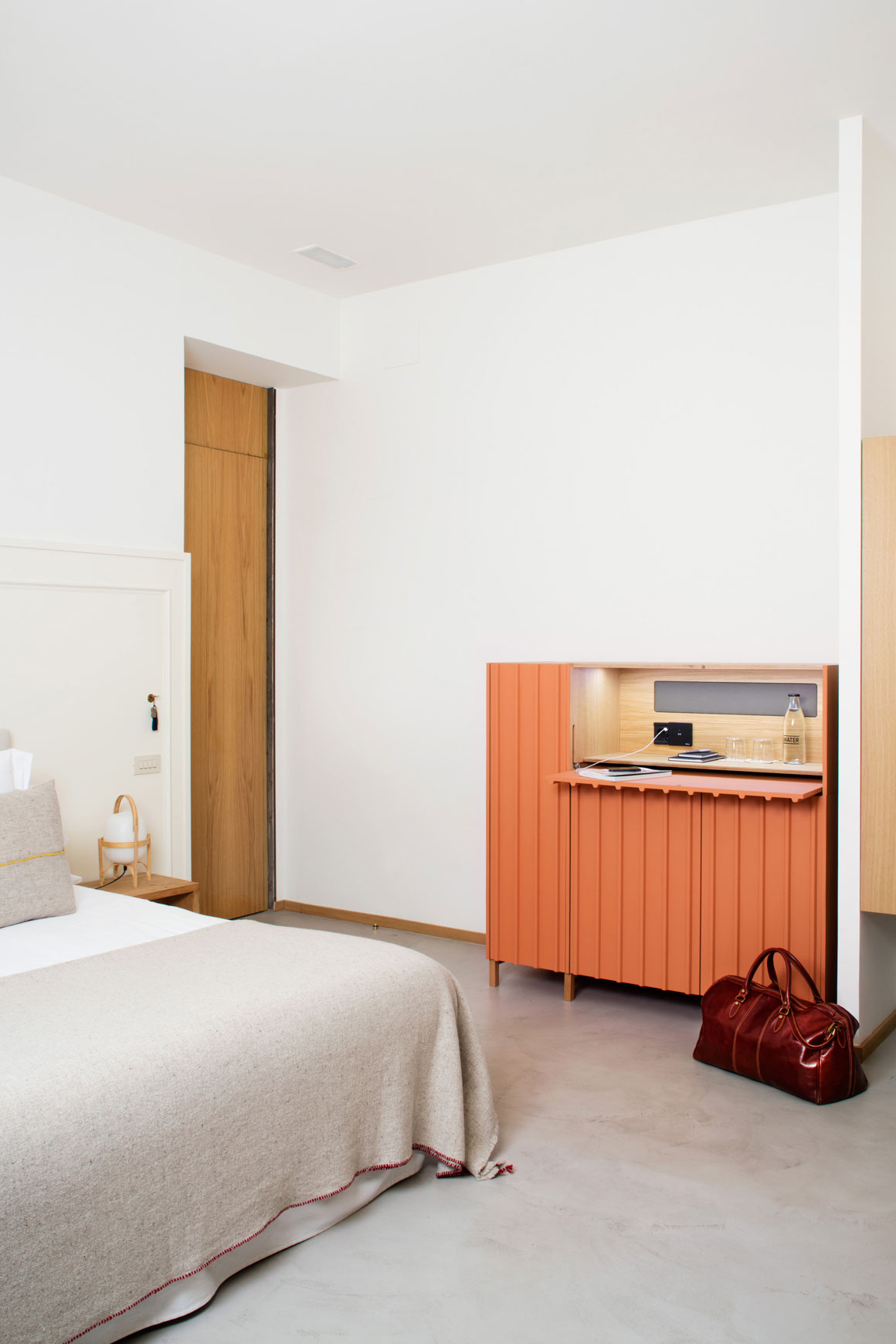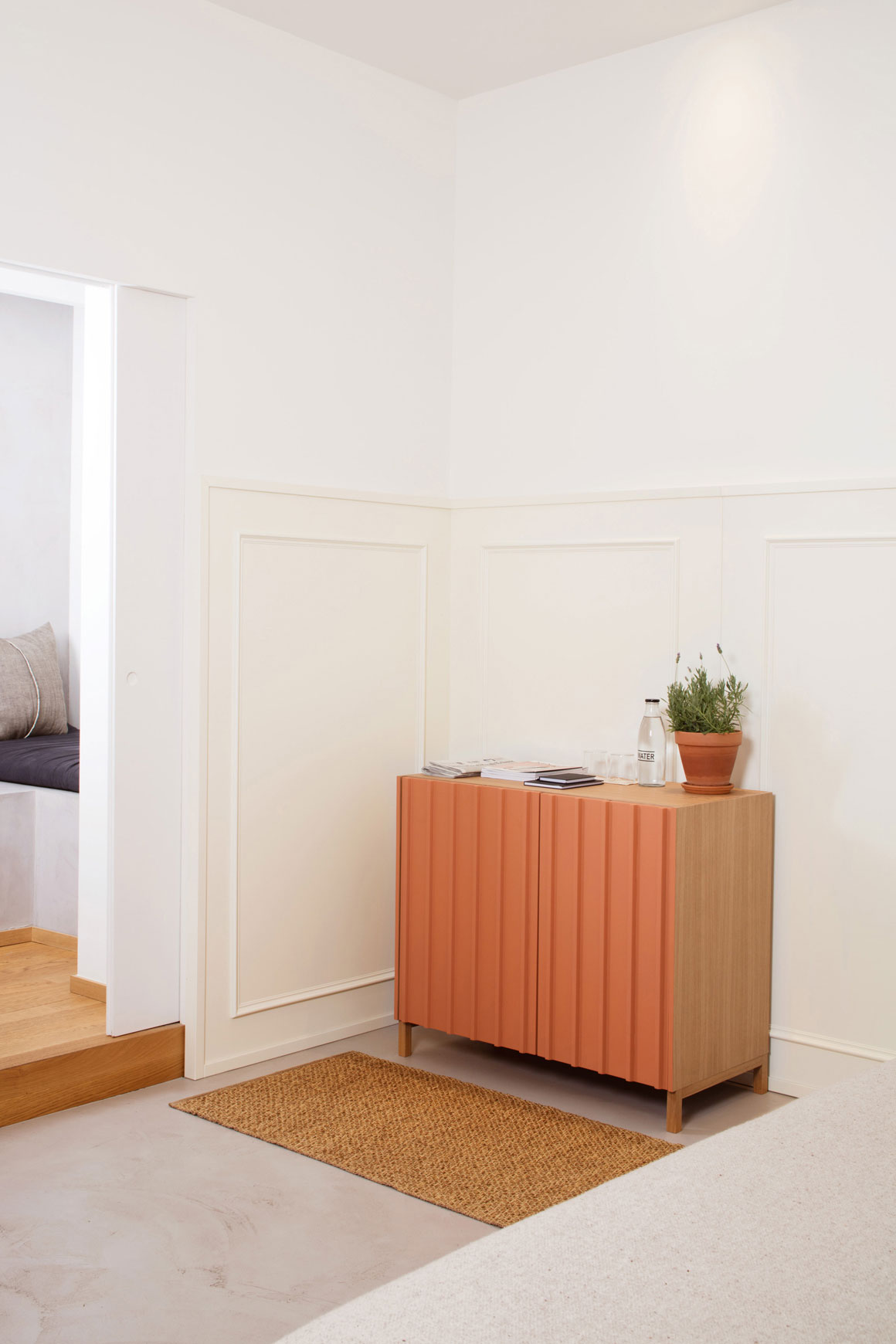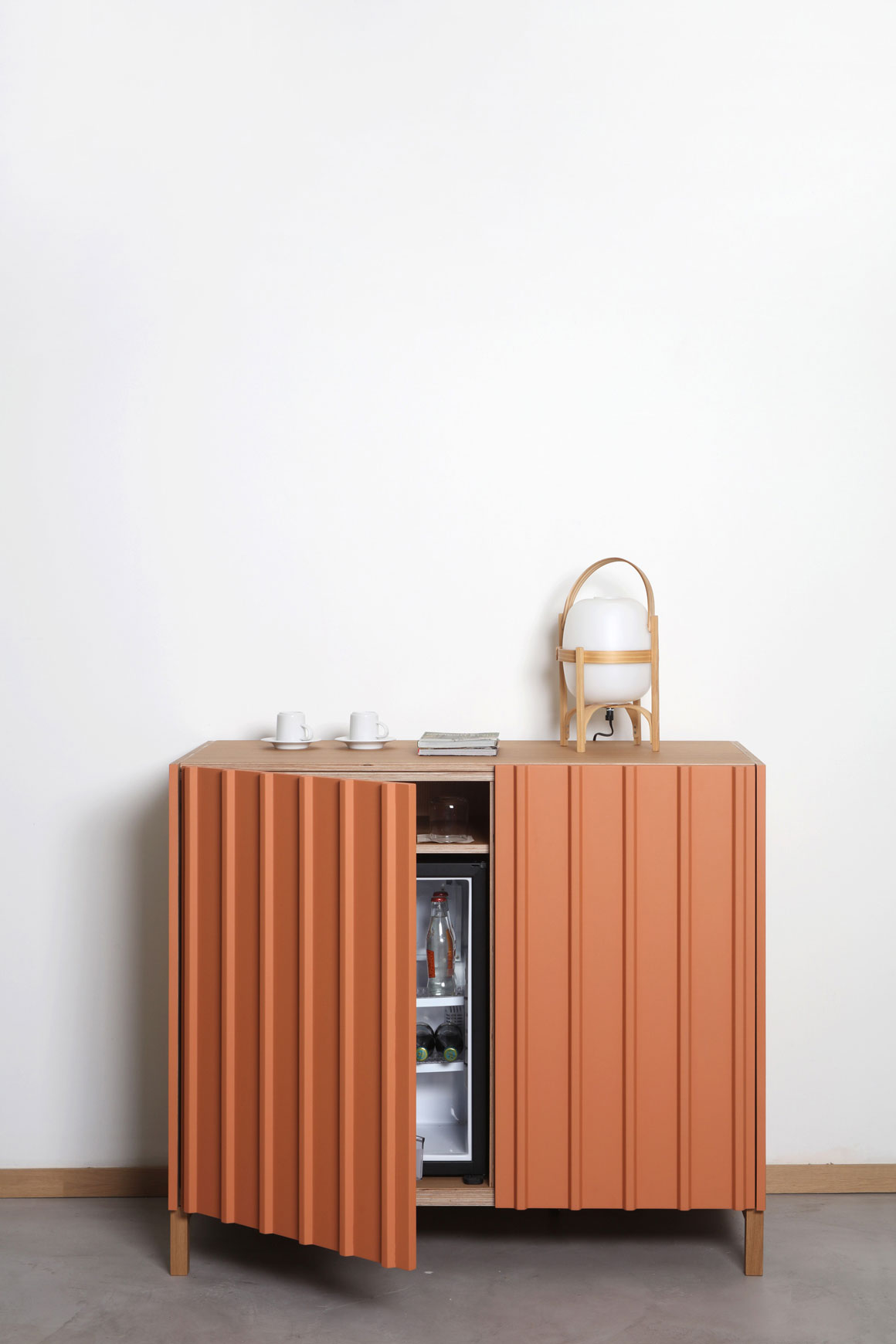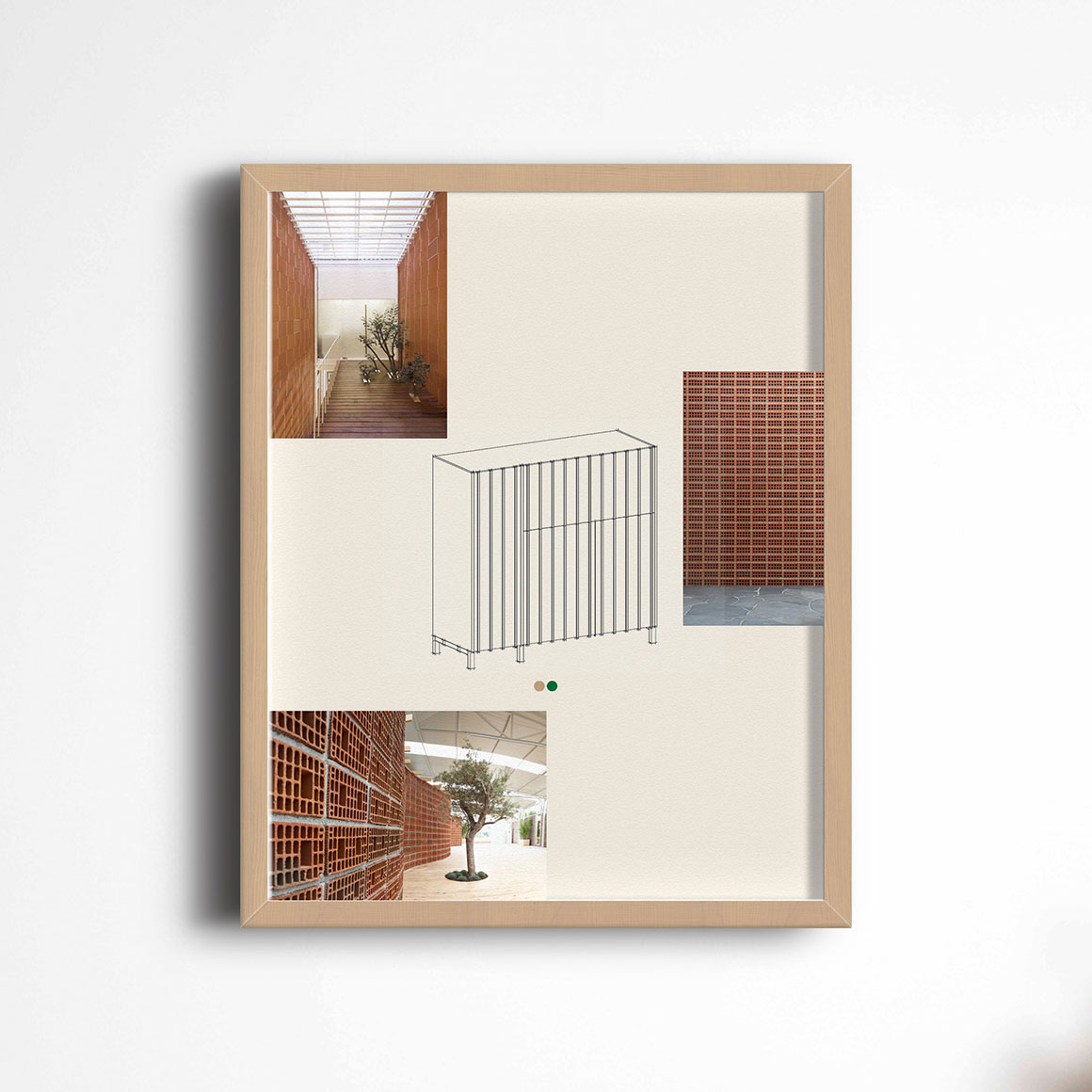 Project
Bustper Minibar
Client
Bustper
Based on the Mediterranean style and the traditional values of Bustper, we have been responsible for updating the vision of this company which has more than 40 years of experience working with such a fine material as wood.
Taking natural materials which were traditionally used in the area, such as wood or terracotta, as a source of inspiration, Nature reinterprets these textures and facades on the doors of its new collection.
This collection consists of several units. The main unit may include a fridge and a safe. The upper unit contains a Bluetooth sound system and a connections dock and its door turns into a table. There is also a side unit which serves as storage.
The height and ergonomy of the ensemble make it accessible for all users, while the upper unit´s front door swing doubles the supporting surface and improves user experience when pouring out a drink or connecting electronic devices.
The beechwood doors lacquered in the classic green which can be seen on rural shutters and the MDF lacquered in the colour of terracotta with a texture which imitates the cold feel of clay stand out from the wide range of finishes.
Together with Roberto Cortés and Eva García.