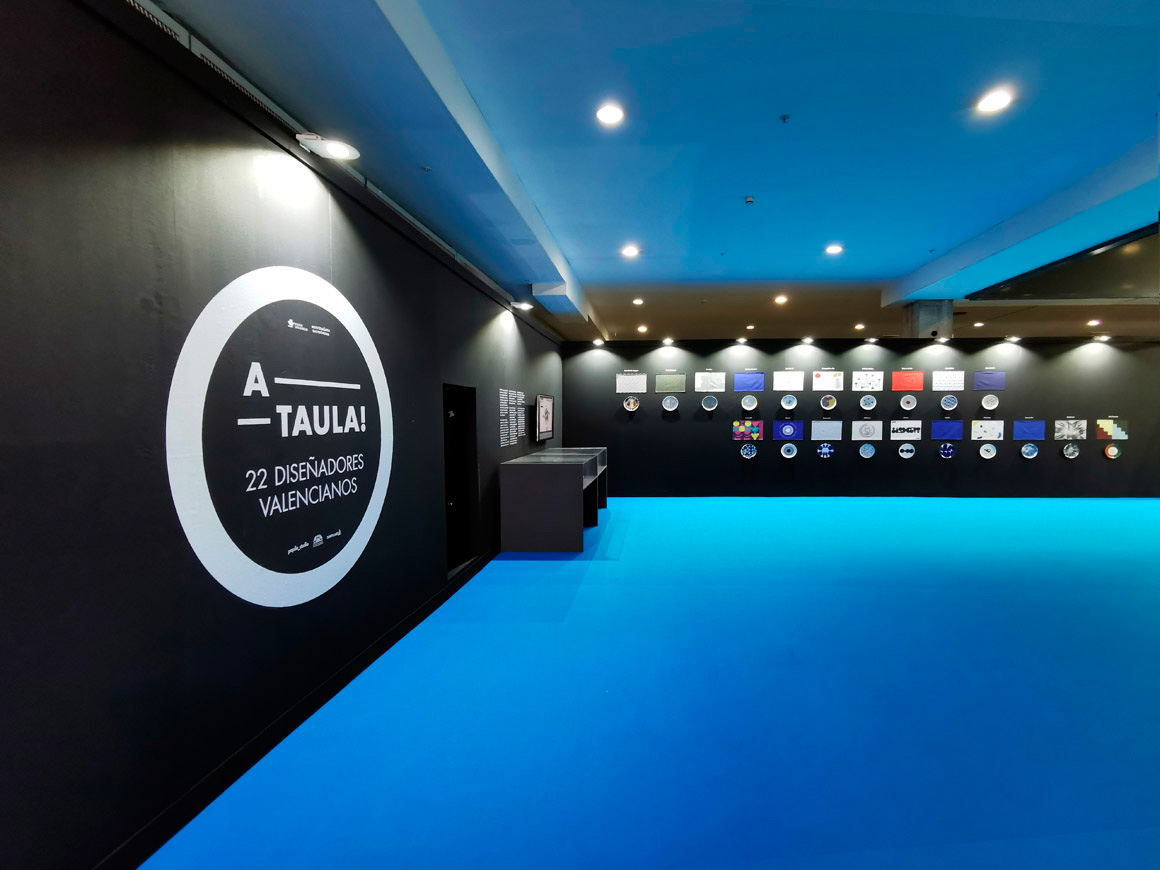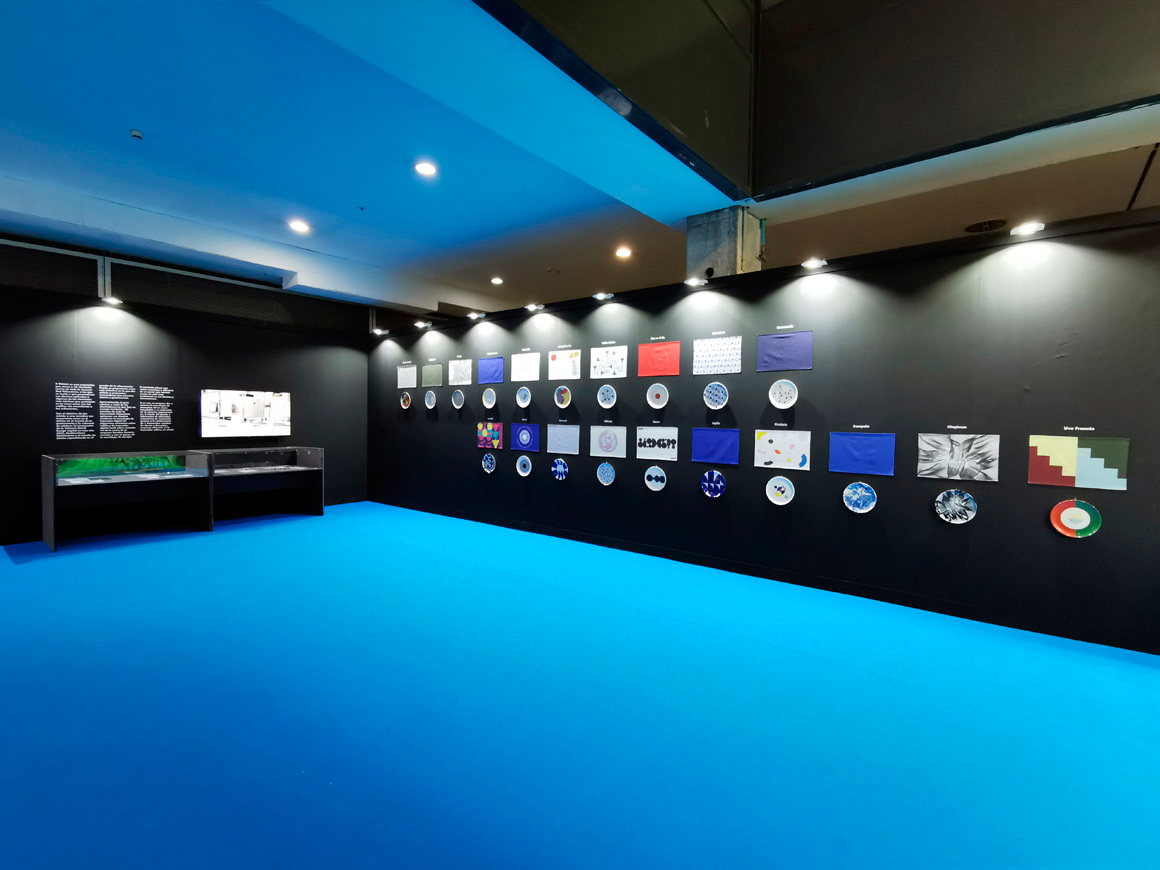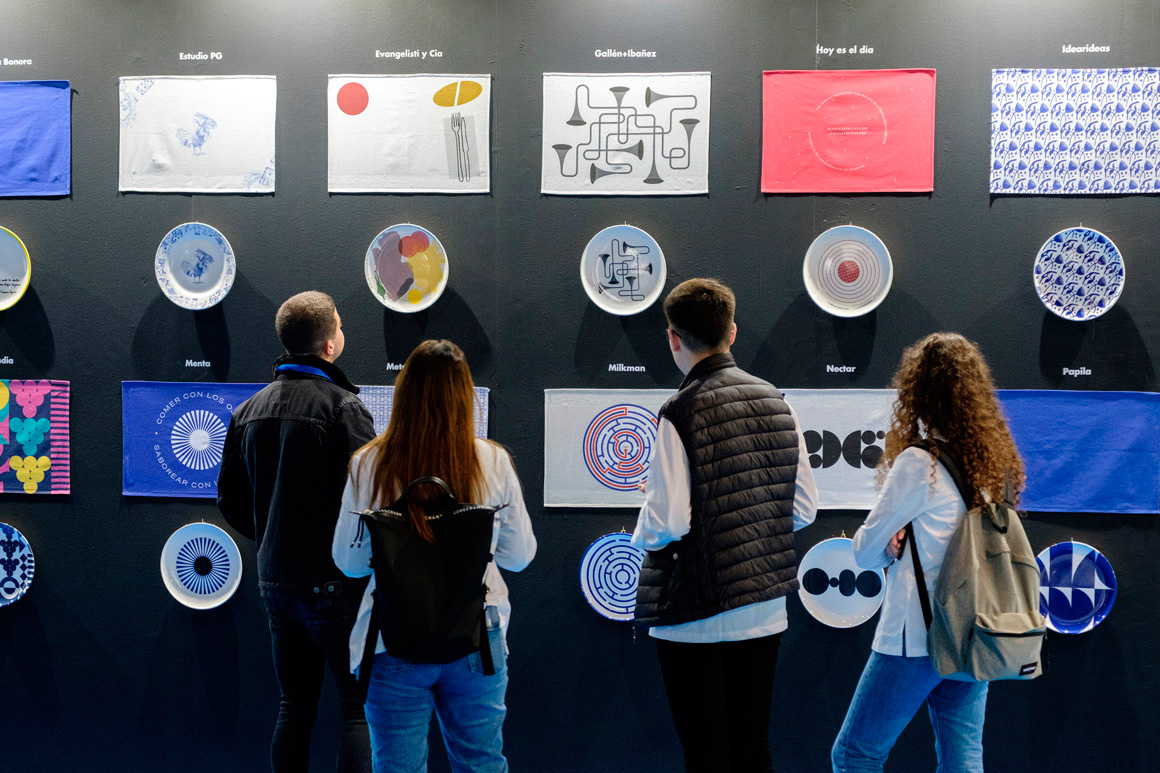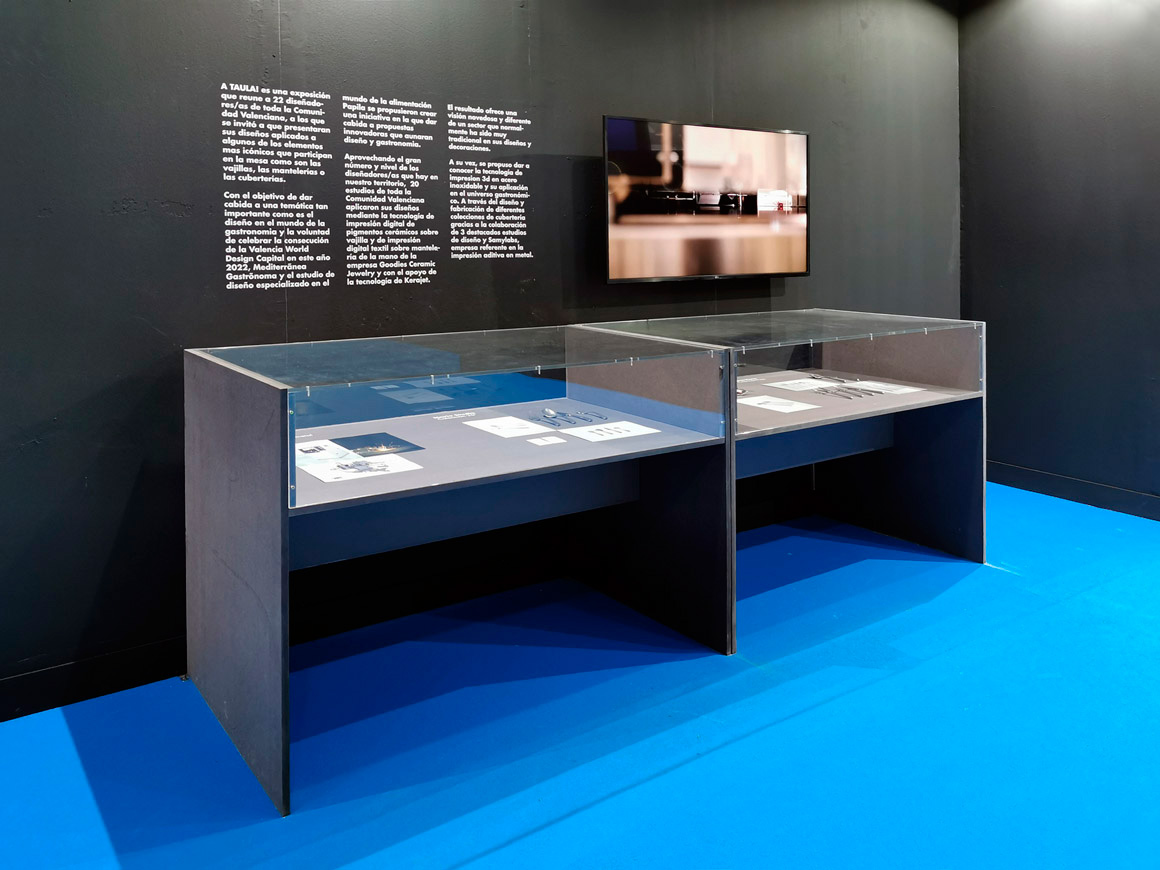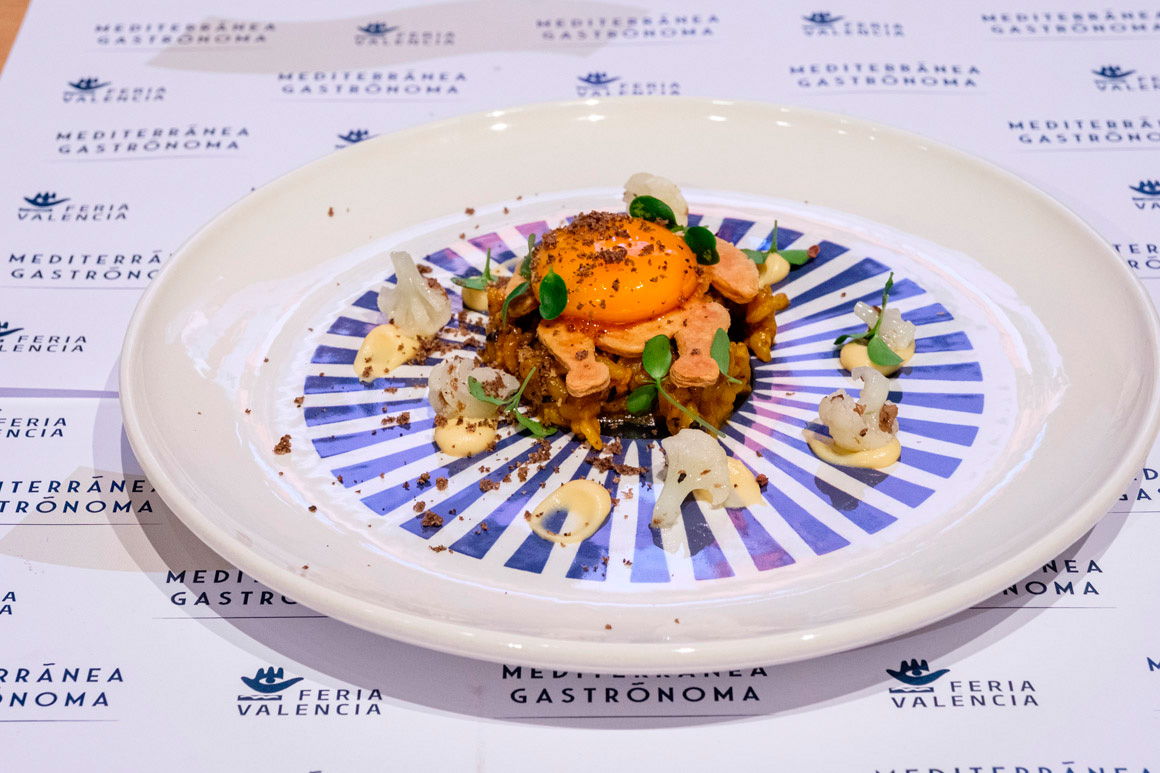 Project
A taula!
Client
Mediterránea Gastrónoma
Design and curatorship of A TAULA!, an exhibition in which 22 designers from all over the Valencian region were invited to present their designs applied to tableware, table cloths and cutlery.
The aim was to include an important theme as design in the world of gastronomy inside the Mediterrãnea Gastrõnoma fair during the Valencia World Design Capital 2022.
On the occasion of the great number and level of designers in our territory, 20 studios from all over the Valencian region applied their designs using the digital printing technology of ceramic pigments on tableware and digital textile printing on table cloth with the help of Goodies Ceramic Jewelry and the support of Kerajet technology.
At the same time, it was presented the 3D printing technology on stainless steel and its application in the gastronomic world. Through the design and manufacture of different cutlery collections, 3 designers collaborated with Samylabs, a leading company in additive metal printing.